Photo exhibits celebrate Uncle Hồ's birthday
Two exhibitions of photos capturing some significant moments in President Hồ Chí Minh's life and career and his contributions to the nation are on public display in HCM City to mark his 127th birthday.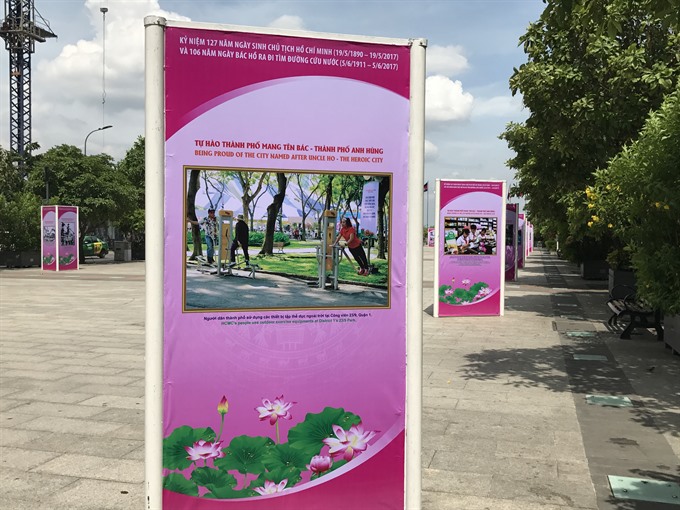 History framed: Two photo exhibitions to celebrate President Hồ Chí Minh's 127th birthday have opened on HCM City's Nguyễn Huệ and Đồng Khởi Streets. – VNS Photo An Phương
They opened yesterday on Nguyễn Huệ pedestrian street (87 photos and Đồng Khởi Street (120 photos) in District 1.
They pay tribute to the ideological and ethical legacies of the late leader, whose birthday falls on May 19.
The exhibitions also feature photos of HCM City's achievements over the last 40 years.
Nguyễn Văn Minh, deputy director of the city Department of Culture, Sports, and Tourism, said President Hồ Chí Minh was a true symbol of patriotism who led Việt Nam to great victories and a bright future.
The exhibitions will remain open until June 10.
Source: VNS
Maybe You Also Interesting :
» Downtown HCM City parking lots overloaded
» Downtown HCMC parking lots overloaded
» Giant European theme bookstore opens in HCM City